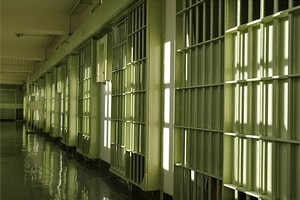 An inquiry has given draft approval for a proposed new men's prison in south Auckland but criticised the Department of Corrections for failing to provide enough detail.
The Environmental Protection Authority held an inquiry into the proposed prison in May and today issued a draft approval allowing the department to alter the Resource Management Act designation of department land in Wiri, south Auckland.
The change would allow Corrections to build a prison for 1060 inmates.
However, the authority said the department "should be under no misapprehension" that it came very close to cancelling the application for alteration of the notice of requirement because it lacked detail.
It said opponents of the prison had unwittingly provided the "detail missing from the evidence to enable us to reach the conclusion we have".
In a draft finding the authority said it was satisfied with the proposal, to help alleviate a nationwide prisoner bed shortage.
The department said after hearing concerns from the community it changed its original designation and reduced the maximum number of inmates from 1500 to 1060.
The prison, estimated to cost $368 million, would also cater for more than 700 staff and operate as a public-private partnership.
It would be for low to high-security prisoners but would not have a specialist maximum security unit.
Weymouth Residents and Ratepayers Association chairman Fred Buck told Radio New Zealand there was more chance of undesirables moving into the area to be closer to fathers or husbands and the prison was not welcome.
In a statement today the Department of Corrections said it was pleased the inquiry had issued a draft decision approving an application.
Deputy chief executive Christine Stevenson said the department followed a "robust and thorough" process with its application and would carefully review the decision in the next few weeks and would comment on errors or omissions.
She said they planned to ensure strong relationships were formed with people opposed to the prison.
"Until a final decision is issued we cannot provide any additional comments," she said.
The application was lodged because the prison was a project of national significance, said the department.
Contracts to build the prison would be finalised within a year, said the department.
The prison would be run by a private sector consortium for 25 years when it would revert to the Department of Corrections.
- NZPA