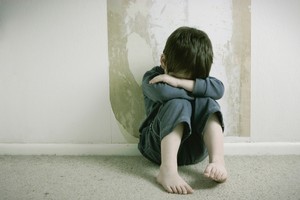 A "red flag" identifying at-risk children for schools, doctors and police is expected to be floated by the Government as an option in a long-awaited green paper on child abuse next week.
The discussion paper, to be launched in Auckland's Aotea Square at 1pm on Wednesday, will kick off a year-long consultation aimed at reaching a national consensus on the balance between family privacy and protecting children.
Social Development Minister Paula Bennett has said it will discuss tracking at-risk children through a red flag system, more information sharing between agencies and mandatory reporting of suspected child abuse.
It will review the current Child, Youth and Family service (CYF) policy of placing children who are removed from their parents with other family members where possible.
It will also look at turning schools into hubs for social services such as budgeting, parenting and literacy classes, and relationship counselling.
Another member of the group, Dame Lesley Max of the Great Potentials Foundation, said it was time to shift the balance of the law towards more protection for children.
"I think the scales have been weighted rather too heavily in favour of parental privacy, with ludicrous results. I think it is time for some rebalancing, and also some clarification because I think that over the past few years there has been a fear of the privacy legislation that is exaggerated.
"People have taken the cautious option in many cases rather than exploring what the existing privacy legislation would have permitted them to do in the interests of keeping the children safe."
An expert forum convened by Ms Bennett in 2009 recommended allowing agencies such as doctors, schools and CYF to talk to each other when they identified or suspected child abuse.
"All contributors to the forum identified cases in which they had access to some information about a child but not all information," they said.
"They were all enthusiastic about a system whereby each agency could share data to provide a clearer overall picture."
Child protection educator Anthea Simcock said successive reports into child deaths since 4-year-old James Whakaruru died in 1999 had found that various agencies knew parts of the picture but no one spotted the risk because the agencies did not talk to each other.
She said Britain had implemented a "red flag" system across multiple agencies and she hoped the green paper would lead to something similar, such as much more widespread training so that teachers, health professionals, sports coaches, Scout leaders and anyone else dealing with children knew the signs to look for.
The Government has taken the unusual step of opening a Facebook page to invite the general public to the Aotea Square event.
Details went live on Thursday and by 3pm yesterday 137 people had said they would be attending.
* facebook.com/greenpaperonchildren