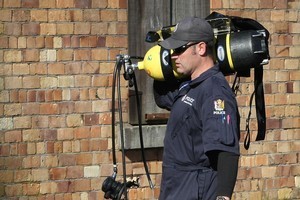 Police investigating two diving deaths in Lake Pupuke on Auckland's North Shore last week, are going back to the dive party in an effort to find out what went wrong.
Tyron North, 37, and Daniel Waata Stoneham, 33, died on a dive training programme in the 65 metre-deep freshwater lake on Friday.
The dive party consisted of an instructor and seven student divers from the Tauranga-based outdoor education provider, Adventure Education.
They were on a course run by south Auckland company Helix Training Ltd.
They were nearing the end of their programme which ran four- to five-months and would have given them a tertiary diving qualification.
Mr North's body was found on Friday, with Mr Stoneham found on Sunday.
He was at a depth of 53m, 14m deeper than the pair had planned to dive, said police.
Detective Senior Sergeant Kim Libby from the North Shore police said it appeared to be a tragic accident, but the cause had yet to be established.
Police, would re-interview all the divers.
Police could not say if one of the dead divers had gone to the aid of the other, he said.
Both men were still wearing all their diving gear when their bodies were found and the gear was being inspected by specialists.
"I don't think it is gear failure but it is way too early to make comment."
Neither man had health issues and both were thought to have drowned.
Mr Libby said there was no indication alcohol or drugs had played any role in their deaths.
The men were found about 100m from the shore.
- NZPA