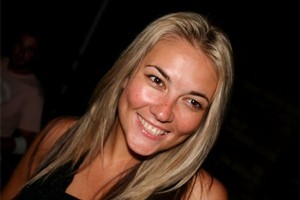 Fresh details of Carmen Thomas' sometimes volatile private life have been revealed in police interviews with friends, family and a former partner.
The statements are contained in the police case against the 32-year-old's former partner Brad Callaghan, made available to the media by a High Court judge.
The 33-year-old has pleaded not guilty to murder and the court documents are only prima facie evidence which is yet to be proven.
In one of the statements, a former boyfriend in Britain, Paul Bentley, said she was a "confident but somehow unstable" woman which made it difficult for her to maintain relationships.
He described her as kind, intelligent and attractive but also someone with a volatile mental state that meant she "would go off the rails frequently for no apparent reason".
The couple were together from 1999 to 2002 but stayed in touch until 2006, when it became too emotionally draining to continue contact.
They resumed email contact in May 2010. She told him she was extremely unhappy.
Mr Bentley said she craved attention and that was probably the driver for her going out and partying. He believed her depression/volatile personality probably stemmed from her childhood.
Ms Thomas' stepsister Colleen Ritson Poole invited the young mother to come and live with her family in Auckland in 2008.
But she soon lost trust in her.
"I started finding out that there were other things about Carmen and what she told me was untrue. I felt like I couldn't trust her.
"Carmen would portray being a victim. What I mean to say is that Carmen felt like everyone was bullying her and she was always the good one and they were the bad ones."
She asked Carmen to move out.
She said she learned Carmen had turned to prostitution and did not want her daughter spending time with her stepsister.
She sent her a text message.
"I found it hard to talk to Carmen and I doubted everything she was saying. I told Carmen that I still didn't trust her and I wanted her to stay away from my family."
Carmen replied: "If that was intending to hurt me, it did."
Primary school teacher Bronwyn Andrew described the couple as caring parents of Jack. "Carmen appeared as a caring and sensitive mother who clearly relished being a mother to Jack."
The dismembered remains of Ms Thomas, 32, were found in the Waitakere Ranges on October 1. Her body had been covered in concrete in plastic bins.
In another statement, Detective Jason Edwards said police probed the ground in a clearing in the Waitakere Ranges after receiving information. The probe struck something solid about 50cm down.
Mr Edwards said there was an unpleasant smell in that area and a plastic bin was discovered. "As more of the bin was uncovered there was a strong smell emanating from the ground and it was necessary to wear face masks."