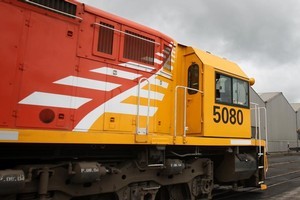 Rail workers have set up a picket at Port of Tauranga in a bid to stop the unloading of rail wagons from China.
The Rail and Maritime Transport Union is protesting against Kiwirail having the wagons made overseas jeopardising local jobs.
KiwiRail announced yesterday that between 40 and 44 jobs would be axed at its Hillside workshop in Dunedin and called for voluntary redundancies.
Thirty workers at the Woburn workshop in Lower Hutt are also expected to be made redundant.
One hundreds and twenty wagons arrived from China at midnight prompting workers to set at the picket to try and stop delivery.
Kiwirail said it would cost about $36 million to build the new wagons in New Zealand compared with $29 million to buy them from China.
- NZPA