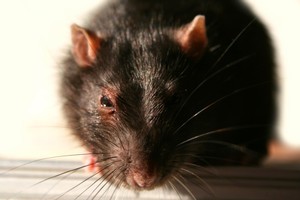 Broadcaster TVWorks has been ordered to pay a recycling company almost $14,000 and the Crown $3000 in costs after an item on Campbell Live alleged the company's plant was unsanitary and rat infested.
The Broadcasting Standards Authority (BSA) found a story about striking workers at the Paper Reclaim plant in Auckland, broadcast on TV3 on July 6 2010, and a promo for the item breached standards relating to accuracy and fairness.
Introducing the item, host John Campbell said 25 striking workers were claiming an extra dollar an hour to reward them for hard work and loyalty, "and compensate them for the rats".
"Now we haven't seen the rats because we weren't allowed in, and we've used movie footage of rats in this story, but each of the workers told us about them," Campbell said.
Numerous references to rats were made during the item and movie footage of rats running around and squeaking was also shown.
Paper Reclaim complained to TVWorks about the item saying Campbell Live had relied on the unsubstantiated claims of a small number of workers and had "over-dramatised a pay dispute, by references to a rodent health problem, when no such problem existed".
The union had acknowledged in a signed joint statement that there was no rat problem, the company said.
TVWorks declined to uphold the complaints, saying workers had told Campbell Live about the rats and that their working conditions were the main reason they felt they should be paid more.
There was no doubt the item was sympathetic to the workers and presented in a manner that was "entertaining and informing", TVWorks said.
However, it was clear that much of the "rat" footage was something of a "send up" and the presentation was fair to the company and its directors, TVWorks said.
Paper Reclaim had ample opportunity to provide a spokesperson or a statement and a portion of the company's statement that Campbell Live did receive was included in the story, TVWorks said.
Paper Reclaim referred the matter to the BSA, which found the item was misleading, because it depicted a serious rat problem at the company's plant that the BSA was satisfied "did not exist to the extent portrayed in the programme".
Numerous references to rats, "coupled with sensationalist clips of masses of rats and audio of rats squealing, created the clear impression for viewers that Paper Reclaim had a serious rat problem", the BSA said.
While Campbell Live did include a statement from Paper Reclaim, "this was overwhelmed by the excessive imagery and references to rats throughout the story".
"We consider that no response from the company could have countered the way this aspect of the story was presented to viewers," the BSA said.
A complaint that the item also breached the privacy standard was not upheld.
TVWorks was ordered to pay the company $13,742.20 costs, the Crown costs of $3000 and to broadcast a summary of the decision.
- NZPA