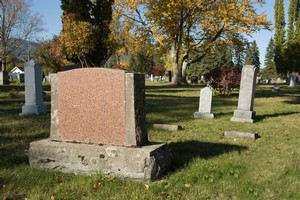 People who owe money to the Ministry of Social Development are being warned they can not escape repayments and will be chased beyond the grave as the organisation looks to sharpen up debt collection.
An Auditor General report found about 300,000 people owed money to the ministry through overpayments and repayable interest-free loans.
Overpayment debt, largely caused by beneficiaries failing to report changes in circumstance to the ministry, accounted for about $501 million, while debt from repayable loans accounted for about $401m.
Performance audit group manager David Press said while the debt collection system was not broken there was room for improvement.
"This is not a standard debt collection situation, you can't just send the heavies round to collect the money," he said.
"The ministry has to take into account people's circumstances and it has a policy that repayment rates have to be realistic and not cause hardship."
Among the potential collection improvements, the report suggested using technology more efficiently to contact those that owed money, as well as reviewing which staff should be calling debtors, specifically looking at what skills were needed for the job to be done effectively.
Fronting to a parliamentary social services committee today, Mike Smith, a deputy chief executive for Work and Income, said a number of the report's suggestions had already been taken on board.
"Introducing automatic out-bound calling to improve productivity - we have this technology and have been trialling it to inform how we can best use it," he said.
The ministry was also reviewing existing debt negotiation guidelines for Work and Income, and hoped to implement changes to training procedures this year.
In addition to collecting debt, Mr Smith said the ministry was looking at ways to prevent it accumulating in the first place, and that proposed legislation that would allow the ministry to collaborate with Inland Revenue.
"The big opportunity we have is around information sharing with Inland Revenue, this will enable us to correct clients' entitlements faster and prevent and minimise overpayments.
"The legislation for this is still at select committee stage but it's expected to be passed by August, and we are now working with Inland Revenue to look at how we implement that new information sharing framework."
Mr Smith emphasised the ministry's commitment to reclaiming all debt, noting that, with regard to fraud cases in particular, it would chase the money until the last dollar.
"The ministry has a high proportion of its clients repaying what they owe - 94 per cent of people currently on a benefit are repaying their debt by an average of $14.58 per week, and 89 per cent of all clients have paid or are paying within 12 months of leaving the benefit system."
Mr Smith said the ministry continued to insist debt was repaid in retirement, and from estates following death.
"No escape," he said.
- NZPA