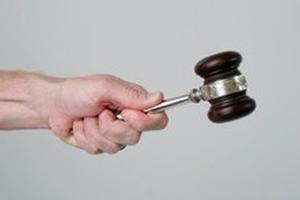 A high-risk sex offender had sex and proposed to a 13-year-old girl while he was supposed to be supervised 24 hours a day, a court was told yesterday.
Shane Frederick Stoneham, 26, pleaded guilty in Wellington District Court to four breaches of his extended supervision order and one charge of sexual connection while he was under a 10-year extended supervision order.
Stoneham previously served three years and nine months for unlawful sexual connection with a girl and for assaulting a Parole Board member, Fairfax Media reported.
After his final release date, the extended supervision order, which meant he was being watched 24 hours a day unless he was in the shower, toilet or bed, was intended to restrict his ability to meet underage girls.
Stoneham was introduced to the girl online and she told him she was 16.
He introduced her to his probation officer who ordered him not to associate with her until he found out her age.
But Stoneham had sex with the girl and proposed marriage to her giving her an engagement ring.
Judge Anne Gaskell declined to sentence Stoneham sending him to the High Court for sentencing.
- NZPA