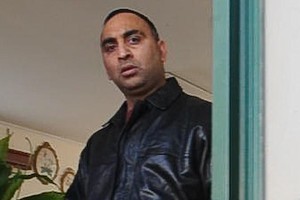 An Auckland taxi company is off the road after being nabbed for refusing to take short fares. In one case, a driver would not take an injured woman to hospital because the fare was not big enough.
Urgent Cabs Taxis Limited surrendered its licence on July 1 and ended the jobs of 200 drivers after a New Zealand Transport Agency sting.
Director Ranjit Singh continues to operate two other companies however, one of which was set up a week before Urgent ended.
Drivers for Urgent were responsible for 80 per cent of short fare complaints so officials targeted taxi ranks around Auckland's CBD. Two Urgent drivers were handed instant $400 fines during the operation.
The work was prompted partly by a Herald on Sunday investigation into cab companies. In the worst case to come to light, Viaduct night spot Danny Doolans manager Sean Lee made a complaint after a woman slipped on his venue's dance floor and injured her ankle on St Patrick's day. Doorman John Lomu, Jonah Lomu's younger brother, carried the woman to an Urgent taxi but the driver refused to take her to hospital because it wasn't far enough.
When Lomu tried to take down the driver's number, he removed it from the dashboard. "It's piss poor," Lee said. "The World Cup's coming up and if they're doing that to injured people it won't show us in a good light."
Other recent complaints included a refused fare from Vector Arena to SkyCity, and another was turned down for a trip from Hobson St to Upper Queen St.
NZTA regional manager Andy Thackwray said the agency reviewed the company and found "a number" of management issues, including instances where drivers failed to show a licence, inappropriate behaviour and threatening behaviour towards other drivers.
Singh said he chose to surrender his licence rather than face prosecution for "a lot of breaches". But he continues to run Reliable Cabs 2011 Limited and Sunshine Taxis Limited from the same Otahuhu flat. He said any drivers he employed were given a copy of taxi rules and regulations. "I clearly tell them you can't refuse a short fare and you have to have respect for other taxi drivers."
A source said most of the firm's drivers were overseas students, many of whom were now trying to move to other companies. Sixty Urgent drivers have been employed by Crown Cabs Limited. Spokesman Khalil Tajek said those who refused short fares would not be employed.
Thackwray said drivers were able to refuse a fare if they felt at risk or if a passenger was intoxicated, in a filthy condition or unable to pay - but distance wasn't a legitimate excuse.
If people were refused a short fare they should write down the driver's ID number, the fleet number of the vehicle and the name of the company.
"First complain to the company and if that's not successful we will intervene," said Thackwray.
NZTA and police this week began conducting voluntary safety checks of 4000 taxis, limousines and shuttle-buses in Auckland in the lead-up to the Rugby World Cup. Those who pass are given an orange sticker and a publicity campaign will let visitors know to look out for the distinctive stickers.