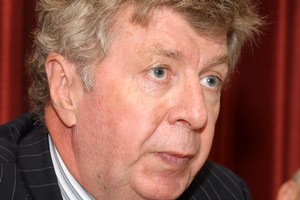 The Government is considering moving the census to a ten-year event from a five-year one, Statistics Minister Maurice Williamson revealed today.
This year's census, due to be held in March, was deferred until March 2013 after February's Christchurch earthquake.
At a government administrations select committee meeting today Mr Williamson said the move to a ten-year census was being considered.
Information was easier to gather and ten years might be a more sensible way to conduct a census, he said, but the Government was exploring its options.
"It may be the consequences of moving are too big and we won't change."
He said the Statistics Department needed to be bought into a new era.
Statistics New Zealand received $58 million over four years in this year's budget which it planned to use on its Statistics 2020 plan -- an organisation-wide programme to transform its business.
Progress was under way in lifting Statistics New Zealand's "antiquated and hard to maintain" website, but there was a huge amount of public domain information available which was currently not being used, Mr Williamson said.
"Long term, I have asked that we can make as much stuff available on the public domain.
"We have had to open our minds about making it more readily available."
He would like Statistics New Zealand to be used by the public the way the Google search engine was used.
- NZPA