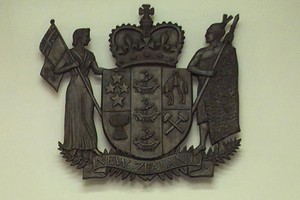 Murder victim, Iranian refugee Farasad Razani, was stabbed and cut 59 times by his killer in a frenzied attack which left an inner city Auckland apartment dripping with blood.
Mr Razani, 30, screamed and tried to defend himself from the attack by the Iranian husband of the woman he was in a sexual relationship with and crawled into her bedroom where paramedics later found him dead in a pool of blood.
His killer, Mohammad Hamid-Zadeh, 32, has admitted murdering Mr Razani on October 25 and is to be sentenced later this year after a disputed facts hearing.
His name was suppressed until he entered a guilty plea in the High Court at Auckland late last month.
His lawyer today confirmed three issues would be disputed at a hearing in the High Court next month.
The police summary of facts revealed Mr Razani had 17 stab wounds and 42 cuts on his body. A forensic report showed 12 stab wounds were in his chest, including five which had penetrated 16cm into his chest wall. Two had gone through his lungs and cut into his spine.
The dead man arrived in Auckland as a refugee from Iran in September, 2008, and after one failed attempt, was granted residency. He was also granted a work permit and bought a half share in the Rock Fired Burgers takeaway bar in St Heliers on the Auckland waterfront.
He lived in an apartment in Waterloo Quadrant in inner city Auckland.
The police said Hamid-Zadeh and a woman who has name suppression claimed political asylum when he arrived in New Zealand in September, 2009.
They stayed at the Mangere Refugee Centre where Razani visited them.
However, the woman then moved into Mr Razani's apartment. Mr Razani later invited his killer to also move in but police said Hamid-Zadeh did not know then that the woman was living there.
Mr Razani and the woman returned to the apartment several hours before the killing and had sex before they retired to their separate sleeping areas - Mr Razani to the couch in the lounge and the woman to the bedroom.
Hamid-Zadeh returned soon after 4am and listened to the other two having sex on a recording device he had set up so he could listen to them while he was not there, police said.
He attacked Mr Razani with two knives.
Police said when they arrived two hours later they were met by the woman as she ran to the reception area from the lifts, dripping blood.
"Upon entry to the apartment they were greeted by a scene covered with blood with Mohammad Hamid-Zadeh sitting quietly on the couch where Razani once slept, with an injury to his right hand.
"Police moved into the bedroom where they saw the body of Razani propped up against a heater," said police.
The disputed facts hearing is due to be heard next month and Hamid-Zadeh is likely to be sentenced in September.
- NZPA