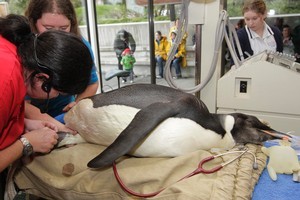 DNA results have confirmed the emperor penguin found on Peka Peka Beach is a male.
X-rays taken this weekend show most of the sand the bird ate has now been removed from the his stomach.
The penguin is still being cared for at Wellington Zoo where he is now consuming two kilos of salmon a day.
- Newstalk ZB