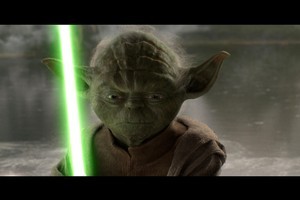 Jedi Master Yoda to male drivers: "Master your driving, you must."
Or how about this other line: "Even speed is scared of Chuck Norris."
These were among the madcap pitches made by an advertising agency charged with bringing down the male-dominated road toll.
The New Zealand Transport Agency finally settled on the $1 million "Mantrol" campaign.
But on the way, those wacky creative types at Clemenger BBDO traversed the Star Wars universe - and 1980s action movies.
Papers released under the Official Information Act depict a drawing of Yoda wearing a seatbelt. Instructions say the Jedi master should talk to the camera in that "unique Yoda way".
"You are a good driver, yes you are. But over-confident, you are. Think you control the road, you do. Master your driving, you must."
Another idea invovled Chuck Norris teaching drivers "the way of control". "The REAL man knows how to hold back ... like a panther," the martial arts expert says.
Later he comments: "One day you'll earn that black belt you're wearing," he tells a driver, pointing to his seltbelt.
The agency also suggested the mythical land of "Mandom". It depicts a young male driver in a land filled with "everything a man should ever be in control of". It shows sofas, TV remotes and women. It then shows the man beside a road: "Out here, we're losing control."
It was this brief that turned into the latest campaign. The final ad carries the quote from an inhabitant on Mandom: "If we're not in control of such a manly thing then what does all this mean?"