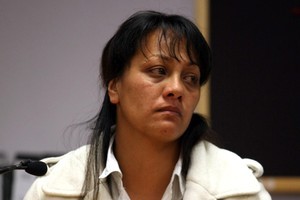 Whitcoulls, New Zealand biggest book retailer, says it will make a decision on whether to stock an upcoming book about the deaths of the Kahui twins after it is finished and the company has a chance to read it.
Two major book retailers, Paper Plus and the Warehouse, have already announced they will not stock the book.
The book, Breaking Silence: The Kahui Case, was written by journalist Ian Wishart and the twins' mother Macsyna King.
Whitcoulls acknowledged there was a great deal of interest in the book but until it was finished it would be "premature to make any further comment".
Paper Plus chief executive Rob Smith said on Wednesday the bookseller had received a "significant volume" of feedback about the book online, in stores and at its support office.
The company had also consulted its franchise holders.
"The prevailing opinion is that our stores do not feel comfortable selling this book and our customers do not want to buy it," Mr Smith said.
"This is certainly not about censorship or Paper Plus taking the moral high ground. We are simply listening to our most important stakeholders and acting in accordance with their feelings."
The Warehouse announced the same day it would not be selling the book instore or online.
"We have listened to our customers and The Warehouse has chosen not to stock the book."
Chris and Cru Kahui were three months-old when they died of deliberately inflicted head injuries in 2006. Their father, Chris Kahui, was acquitted of their murders in May 2008. His defence claimed that the injuries were caused by Ms King, who has also denied the killings.
An Auckland inquest into the deaths this week heard evidence from various witnesses including four paediatrics and pathology specialists.
A fast-growing Facebook group has called for people to boycott the book.
The group, which has 46,000 "likes", said Ms King would profit from her story and numerous subscribers abused her for her part in her sons' deaths.
Wishart, editor of Investigate magazine, told NZPA Ms King would not get a cent of royalties from the book, due out at the end of July.
He wrote the book after Ms King contacted him last year. She did not trust journalists but wanted to tell her story, he said.
Wishart said the Facebook criticism and boycotting books was not the answer.
"Information is the life-blood of a free society and we need to know as a society what went on in the Kahui case."
Concerns for the safety of Ms King because of the outcry over the release of the book have been expressed by Wishart.
He told One News today he had gone to the police with his concerns after increasingly aggressive comments on a Facebook page that urges a boycott of the book.
He said he was concerned things could get out of hand, after some users had threatened to "put a bullet through Macsyna's head or do other sorts of violence".
"We should, in this country, be able to discuss things rationally and I don't want to see people resorting to physical violence," he said.
- NZPA