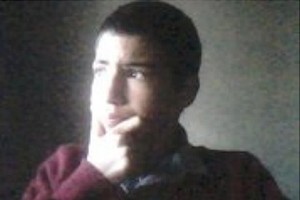 A teenager was in a coma and fighting for his life late last night after he was hit by a car when he mistimed his run following a mate across a busy road.
Shaun Malthus, a 13-year-old Hamilton Boys' High student, was walking to school with a friend on Ruakura Rd outside the entrance to Innovation Park in Hamilton when he was struck by a car travelling east in an 80km/h zone yesterday.
The 17-year-old driver locked his brakes as he tried unsuccessfully to stop before hitting the boy.
The impact knocked Shaun off his feet. He hit the car's windscreen, shattering it, then bounced off it on to the road.
The Year 9 student was in a critical condition in Waikato Hospital's intensive care unit late last night surrounded by his family.
Mariska Van Dijk, who lives near the crash scene, looked over her back fence to see several people comforting Shaun. One woman covered him with a blanket and tried to put him into the recovery position.
Among onlookers on the side of the road was the schoolmate he had been walking with.
"He was standing by our fence and he was shaking and a bit upset because he had just seen his friend get hit," said Ms Van Dijk.
"There was another young boy on his cellphone, who I assume was the driver, and he was walking up and down. He looked pretty upset too."
Ms Van Dijk said Shaun made little noise or movement until paramedics put a neck brace on him.
"You could hear him - he was in pain."
At the scene, which was cordoned off for police to begin their investigation, was one of the boy's shoes and his school bag.
Hamilton Boys' High principal Susan Hassall could not be contacted, but the Herald understands the school held an assembly yesterday where a prayer was said for Shaun.
Sergeant Phil Ruddell of the Hamilton strategic traffic unit said the road was particularly busy at the time of the accident - about 8.15am - and he was seeking witnesses.
He said Shaun's family had been taken to the crash scene before he was shifted to the hospital.
"At this point, indications are the boy may have been following a friend who had already run across the road, when he was struck by the car travelling east in the 80km/h speed zone."
The accident continues a horror run for pedestrians in Hamilton. Two elderly women died in separate incidents, and an elderly Cambridge couple suffered moderate to serious injuries after they were knocked off their feet by a passing truck while crossing a road last week.
Mr Ruddell said police had spoken to the 17-year-old driver, and it was unlikely charges would be laid.
"This seems more an error of judgement on the pedestrian's part with the distance and speed of cars and how fast they can cover ground."
The sergeant said police wanted to highlight the importance of having a second look before stepping out in front of traffic.
"That moment's caution can mean all the difference between a normal day and tragedy," Mr Ruddell said
"It is a timely reminder for people crossing the road, especially in an 80km/h or 100km/h zone, that vehicles are travelling very quickly and to give themselves extra leeway when they decide to cross."