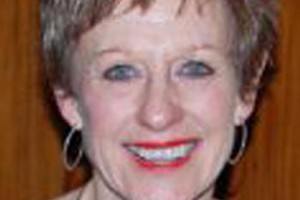 The Christchurch earthquakes have affected many areas of life for the city's weary residents - and activity in the bedroom is no exception.
Christchurch sex therapist and counsellor Helen Mounsey says she is seeing many clients who have lost their sex drive, or had a low libido lowered further, after the traumatic series of events since September.
For others, there has been a heightened need for physical intimacy during the stressful times which is not being met by the partner, who in turn is left feeling guilty.
Loss of homes, jobs and security - combined with the needs of frightened children and sleepless nights - was making it difficult for couples to even find time to be alone together, Ms Mounsey said.
"We are all looking to return to normal. And that means we are wanting connection. We need safety first, and we need safety with our partner."
She said it was not necessarily just women whose libidos had suffered during the barrage of quakes.
"I have worked with women who are distressed that their partner isn't seeking them sexually as well," Ms Mounsey said.
"For most women, the sex that they seek is in the context of the relationship. In times like this, the context of the relationship is very altered.
"People are uncertain, so both parties are going to feel uncertain and preoccupied about their future, and their lives and their homes. They are going to perhaps have conflict about decisions that they are making.
"And absolutely they will feel tired and sleepless, and that broken sleep raises the irritability and their tolerance levels are probably lower."
Ms Mounsey said one of the simplest ways people could improve things was by acts of kindness.
"Kindness is the most reliable aphrodisiac. Kindness - at times like this - for some people, it's short in the home. We find it for other people - we go out and shovel sand and dirt for neighbours, and we come back and want kindness ourselves."
COPING STRATEGIES
* Make sure you get enough sleep, even if it means changing routines.
* Make sure you have fun together regularly - be creative if the usual options no longer exist.
* Talk about the balance of responsibilities, and share the load with your partner.
ON THE WEB
sextherapy.co.nz