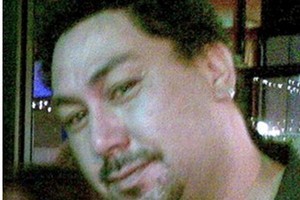 A man has been arrested and charged with the assault of 40-year-old Trevor Kaukau on Auckland's Karangahape Rd on Saturday morning.
Police said Mr Kaukau remains in a drug-induced coma at Auckland Hospital with his condition described as stablising.
This follows surgery on Monday to attempt to relieve the affects of swelling to his brain as a result of the injuries that he suffered.
A 20-year-old part-time storeman from Otahuhu has been charged with his assault and will appear in the Auckland District Court later today.
Monday night's emergency surgery involved removing part of Mr Kaukau's skull in a last-ditch bid to save his life.
His sister Rebecca Kaukau told the Herald her brother's brain pressure had been skyrocketing to more than four times what was considered normal.
He had a tube inserted into his brain to relieve the pressure, but the swelling continued to increase so he was rushed into surgery on Monday to remove part of his skull.
"They removed a piece of his skull about the size of a person's hand," Ms Kaukau said.
"It's a bit like a bottle of Coke when you open it and everything rushes up to the top.
"The risk was that when they took the piece of skull off, the brain would start to come out. The doctors said if that happened, they'd be cutting off those piece[s] of brain.
"That was a big shock, a really big worry. The risk involved with the surgery was really high, so everyone was doing their last-minute goodbyes and kisses. It was a race against the clock."
The surgery was a success, and Mr Kaukau's brain pressure was now much lower.
"But if his brain pressure goes back up again, there's nothing more they can do for him," said Ms Kaukau. It is now a waiting game for Mr Kaukau's family, who know he has irreparable brain damage and will never be the same again, but just hope he will survive.
"Now it's down to his strength and our faith."