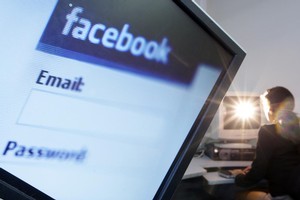 An Act Party youth leader is under fire for telling a woman he was arguing with online to "get raped".
Auckland University Students' Association treasurer and Green Party member Tania Lim wants an apology from ACT on Campus Auckland vice-president Cameron Browne over the comment.
"I was shocked, to be honest, because I didn't know who he was. I've been sexually assaulted before and I didn't really appreciate that comment," she told Fairfax Media.
"I felt like I was personally attacked and it brought back bad memories."
The comment was made on Facebook and the conversation posted on The Wellington Young Feminists' Collective's blog.
However, the comment that sparked the reaction was not included.
ACT leader Don Brash said if the comment was made then it was "grossly inappropriate".
ACT on Campus president Peter McCaffrey said Mr Browne had been accused of being a fascist and lost his temper but apologised afterwards.
"You'll note that the screenshot is cut very neatly to not show anything that was said before."
- NZPA