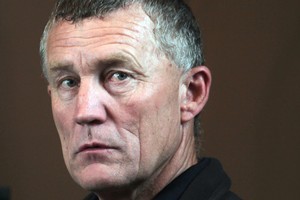 Efforts to recover the bodies of the 29 men killed in the Pike River mine disaster could take up to two years, it is feared.
Plans have been revealed for rescue workers to re-enter the West Coast coal mine in the coming week but the delicate operation could take months or even years.
Final preparation work will be completed tomorrow and confirmation of safe gas levels will be carried out before re-entry into the mine on Tuesday.
The mine will be sealed off 100m at a time, so it is starved of oxygen to remove the danger of explosions. This will allow recovery workers to install equipment to monitor the gases and build a temporary seal.
The gases will be drawn out by a mine ventilation fan, then the concrete seal and sea container, acting as an air lock at the front entrance, will be removed.
Two permanent ventilation doors will then be installed, once the section of the tunnel up to the temporary seal is de-gased.
The miners' families have been warned the rescue mission will be difficult and could take up to two years.
Greymouth Mayor Tony Kokshoorn was concerned the mine might be sold before the rescue mission is finished, the Herald on Sunday reported.
He believed rescuers would be only halfway down the tunnel by the time receivers Pricewaterhouse Coopers sold the mine at the end of August.
Mr Kokshoorn has written to Prime Minister John Key requesting a caveat be put on the mine's licence so all parties submitting a tender had to include a recovery plan. This would help bring closure for the families, he said.
Receiver John Fisk said the decision whether or not the bodies were retrieved would be up to whoever bought the mine, and the terms of sale.
The number one priority was ensuring the mine was stable, he said.
- NZPA