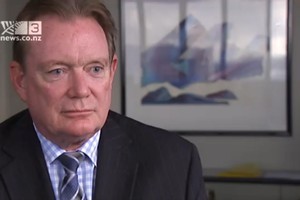 Protesters hurled tampons at the Employers and Manufacturers' Association headquarters in Auckland today in a passionate march against its boss.
Its Northern chief executive Alasdair Thompson is under fire for saying earlier this week that women are less productive because of their periods.
Unite Union spokesman Joe Caralan said earlier that about 40 people were planned to march from Galbraiths pub at the top of Symonds Street to the EMA offices in Khyber Pass Road.
"It's going to be a loud and noisy picket and after all the speeches we're going to pelt the building with 200 tampons," says Mr Caralan.
He says unless the EMA sacks Alasdair Thompson, this will now turn into a monthly problem for the organisation.
- NewsTalk ZB