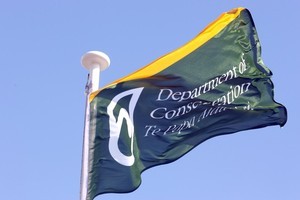 Further job cuts are likely at the Department of Conservation which today announced it was axing more than 100 jobs, the workers' union says.
DOC, which manages New Zealand's conservation estate, said it was cutting just over 100 of its 1800 staff as it re-organised its work to "better direct resources to its conservation work in the field".
The job losses, which would happen by the end of the year, would come from largely office-based support functions in its Wellington headquarters and from regional conservancy offices.
The Public Service Association (PSA), which represented more than 1500 DOC staff, said the axings were part of an on-going review process which would see further job cuts and service impacts as the department struggled to meet government savings targets.
There had already been significant job losses at DOC's national office and conservancies after $54 million over four years was slashed from DOC's budget in 2009, PSA national secretary Brenda Pilott said.
The latest cuts would undermine work to plough resources into frontline conservation and DOC's effectiveness in protecting the natural environment and heritage, she said.
After cutting more than a billion dollars across public services from this year's budget the Government had turned DOC's efficiency drive into a purely cost-driven exercise, Ms Pilott said.
"New Zealanders want their land, waters and species protected and entrust DOC with this vital task. Eroding the department's resources will impact its ability to meet this huge responsibility."
Green Party conservation spokesman Kevin Hague said under-funding the department would lead to a loss of resources which was "just appalling".
New Zealand's unique natural environment not only had intrinsic value but it was economically important to tourism, he said.
"So not looking after the public conservation land and species is tantamount to economic sabotage," Mr Hague told NZPA.
While the jobs being cut were not rangers maintaining tracks or conservationists running breeding programmes, they were arguably front-line positions.
Mr Hague said one impact was likely to be on processing permits for commercial activities, organised non-profit activities, land occupation and structure building.
These were currently done locally but could now be centralised.
"That is likely to result in risks being taken that local people would have been aware of," he said.
Research and science was also believed to be affected.
"Reduction in the department's capacity in research and science is clearly very significant and indisputably a loss of function," Mr Hague said.
"The fact is that as the threats to the natural environment become greater and greater...the need to have really good research and science to be able to withstand those threats."
Forest & Bird conservation advocate Nicola Vallance said today's announcement contrasted with the Government's decision to increase its staff from 40 to 70 in the Ministry of Economic Development unit aimed at expanding the oil and minerals industries.
New Zealanders showed they loved conservation land and wanted to protect it last year during protests over a government proposal to open up conservation land to mining, she said.
The country was at a crossroads in trying to secure its long-term future and must invest more to protect the natural assets that defined it, Ms Vallance said.
Labour's conservation spokeswoman, Ruth Dyson, said Conservation Minister Kate Wilkinson had already allowed other ministers to trample over conservation values, with proposals for mining in national parks being actively pursued, and had abdicated her responsibility as guardian of our conservation land.
"These workers -- technical staff and experts in their field -- are the very people who would have alerted the minister to any environmental consequences of her plans."
- NZPA