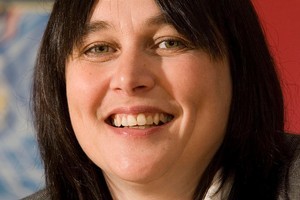 The Council of Trade Unions (CTU) says the head of the Employers and Manufacturers Association (EMA) should resign, after he suggested one reason women are paid less than men is because they take "sick days" once a month.
Responding to a Green Party bill seeking to require employers to record the gender of their employees along with pay levels, EMA chief executive Alasdair Thompson today admitted there was a gender pay gap -- 12 per cent according to figures -- but said women took the most sick days.
"Why? Because once a month they have sick problems. Not all women, but some do, they have children they have to take time off to go home and take leave," he told NewstalkZB.
Therefore their productivity was lower.
"I don't like saying these things because it sounds like I'm sexist, but it's a fact of life."
CTU president Helen Kelly, who was on the programme with Mr Thompson, said she struggled to respond to his comments, which were outrageous.
He should step down immediately, she told NZPA.
"Leaders spouting this sort of crap makes it very, very difficult for women to assert themselves and to suggest there might be discrimination.
"I think anybody in a public position like he is should be showing leadership, not reinforcing old stereotypes like he is.
"It will be insulting for every woman worker in this country today that is at work, earning less than men, rushing home to look after kids, dealing with all the household issues.
"And to hear him suggest there is a physical reason for the difference in pay is just outrageous."
Green MP Catherine Delahunty yesterday released her member's bill targeting unequal pay, that would "give teeth" to current employment laws by improving the ability to test for gender-based discrimination.
One way to close the gender pay gap was to make sure the existing Equal Pay Act was being enforced, Ms Delahunty said.
The proposed changes meant workers and unions would be able to request information on pay levels by gender in their workplaces to assess whether the Equal Pay Act was being applied.
- NZPA