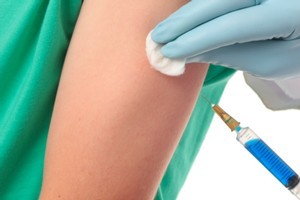 Twenty-six people have now been diagnosed with measles in Auckland's largest outbreak of the disease this year.
Auckland Regional Public Health Service (ARPHS) said most of the cases were linked to a case at Oratia Primary School, on the western outskirts of metropolitan Auckland, which started when a non-immunised pupil developed the disease after returning from England via Singapore.
Three of the 26 sufferers required hospitalisation.
Twenty-four of the cases were in unimmunised people, while the other two possibly had one measles immunisation overseas. Three of the cases hadn't been linked to any other.
ARPHS has contacted more than 300 people who may have been exposed to the disease and is attempting to contact more.
"Most of the cases have now developed while people were in quarantine," ARPHS Medical Officer of health Dr Richard Hoskins said.
"This means these people are only likely to pass the infection on further to other household members who are not immunised."
Dr Hoskins said ARPHS had also advised quarantine for susceptible people at some Auckland schools, which include Epsom Girls Grammar and AGC Parnell College, along with early childhood centres and some sports teams.
"Measles is a serious illness and must be taken seriously. It can have severe complications, especially in vulnerable groups in the community," he said.
"We urge people to be vigilant if they suspect they could have measles, or have been exposed to someone who could have measles.
"Immunisation is the only way to avoid getting measles. The MMR (measles, mumps, rubella) vaccine is usually given in two doses at 15 months and 4 years of age, however, it is never too late to get immunised."
- NZPA