Magazine's polling change turns up quite different results - and some questions.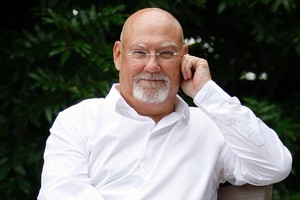 Can the "New Zealand's most trusted" survey actually be trusted?
Reader's Digest magazine has changed the way it polls for its annual survey of the "most trusted New Zealanders" and the change has thrown up surprising results.
Scooping top honours this year - instead of Victoria Cross-winner Willie Apiata, sports stars and the well-known - are scientists and a judge.
Sir Ray Avery is the country's most trusted person - but only among the 34 per cent polled who know who he is.
Fellow scientists Sir Peter Gluckman and Sir Paul Callaghan make up the top three most trusted New Zealanders. In fourth spot came Chief High Court Judge Helen Winkelmann.
Last year's top three were Corporal Apiata, Fair Go presenter Kevin Milne and former Olympian Sir Peter Snell.
The new pollsters, McCrindle Research, asked a representative sample of 735 adults to rank 100 people it had come up with itself - on a scale of one to 10.
But people were first asked whether they knew the person well enough to judge their trustworthiness - if the answer was no, their opinion was not counted in the final average.
The previous pollsters, The Leading Edge, asked only whether respondents knew a person at all.
So 34 per cent of this year's respondents decided Sir Ray's ranking, while 97 per cent voted on John Key, who slipped 20 places to 90.
Mark McCrindle, the director of McCrindle Research, admitted the comparison wasn't "apples with apples", but when measuring a thing such as trust it never could be.
"Professions is more straightforward because it is a level playing field. Everyone has heard of those professions.
"The difficulty with 100 people is they're known to different extents."
Auckland University statistician Professor David Scott said the change meant more people would eliminate themselves, leaving those remaining to influence the top spots.
"The sort of people that know scientists enough to rank them, they're going to be people that are better educated, move in different circles, live in the cities.
So you're getting quite a different take on it. You can say that the newer methodology would probably be emphasising a different type of person."
But Mr McCrindle said those who chose the top spots weren't necessarily from an educated elite. "You don't need to have heard of the New Zealander of the Year [Sir Ray]. We're not talking about obscure professors."
The 100 names put to respondents were decided by combining the most-mentioned New Zealanders in certain categories in an initial "scoping survey" with those on the list last year.
A short description accompanied each name. Sir Ray was "scientist, inventor, New Zealander of the Year 2010", while Jim Hickey (61) was simply "TV weatherman".
Mr McCrindle said that information could influence the ratings, but that was part of the public's perception of trust: "Who they are helps them be more trusted."
The poll of professions showed firefighters are still the most trusted, followed by rescue volunteers and paramedics. Journalists and estate agents were least trusted.
The list:
1. Sir Ray Avery, scientist, inventor, New Zealander of the Year 2010
2. Sir Peter Gluckman, chief science advisor to the prime minister
3. Sir Paul Callaghan, physicist, New Zealander of the Year 2011
4. Justice Helen Winkelmann, chief High Court judge
5. Roger Hall, film, TV and theatre actor, playwright
6. Bret McKenzie, comedian, actor, musician
7. Denise L'Estrange-Corbet, fashion designer
8. Jemaine Clement, comedian, actor, musician
9. Simon Gault, celebrity chef, MasterChef judge
10. Tony Kokshoorn, Grey District Mayor
11. Lt Gen Jerry Mataparae, Governor-General designate
12. Jay-Jay Feeney, morning radio host for The Edge FM
13. Nigel Latta, psychologist, host of The Politically Incorrect Parenting Show
14. Cpl Willie Apiata, Victoria Cross recipient for bravery in Afghanistan
15. Ryan Nelsen, All Whites captain
16. Kim Hill, journalist, presenter for Radio NZ National
17. Gareth Morgan, businessman, philanthropist, Morgan Foundation trustee
18. Jim Mora, radio broadcaster
19. Matt McCarten, union head, columnist
20. Kevin Milne, former TV presenter of Fair Go
21. Sir Brian Lochore, former All Black player and coach
22. Garth McVicar, Sensible Sentencing Trust spokesman
23. Margaret Mahy, award-winning children's author
24. Peter Williams, sportswriter, TV presenter
25. Annabel Langbein, celebrity chef, TV presenter
26. Sir Anand Satyanand, 19th Governor-General
27. Dame Malvina Major, opera singer
28. Leighton Smith, talkback host on NewstalkZB radio
29. Te Radar, comedian, filmmaker, TV host of Radar's Patch
30. Brad Thorn, All Black
31. Michael Jones, former All Black
32. Rhys Darby, actor, comedian