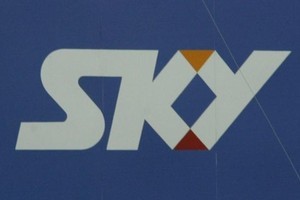 Sky TV has removed a popular sports channel from its basic subscription package, angering viewers unwilling to splash out on four extra sporting channels.
Disgruntled Waipu man Greg Stump, originally from Seattle, complained that Sky's decision to take ESPN out of the Basic Package and put it into the dedicated Sky Sport Package came without customer consultation. It means he will have to buy the extra sports subscription to continue watching American sports.
His wife, Heather Stump, said ESPN had always been a part of the basic package, which was the key reason they subscribed to Sky.
"We've got to either give up watching our American basketball and football [or pay extra], which is very sad because my husband is American."
Sky's Basic Package included the ESPN channel and cost $52.69 a month before the June changes.
It no longer includes sports channels, but has dropped to $47.66 a month.
However, the dedicated sports package has increased by $7.13 a month. Customers must now pay $25.29 to receive the Sky Sports, Rugby and ESPN channels.
Sky TV's corporate communications manager, Kirsty Way, defended the decision to pull ESPN from the Basic Package. Customers were given at least a month's notice of the changes, she said.
Mrs Stump argued that Sky's monopoly means customers cannot have a say in what they want to watch.
"It was ironic that they did it just before the [NBA basketball finals].
"I don't know if they used that as an incentive to get people in desperation to purchase it when they're really not wanting to."
Customers on Trade Me and Geekzone message boards posted mixed reactions - some were happy to be receiving ESPN in high definition, but others shared the Stumps' sentiments about losing out.