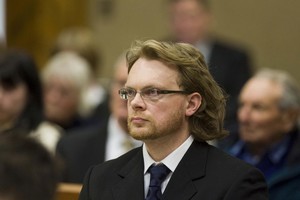 The family of murdered Dunedin woman Sophie Elliott dread the thought of another appeal by Clayton Weatherston now the Court of Appeal has rejected his challenge over his conviction.
Weatherston, 34, stabbed and cut Ms Elliott, 22, his former girlfriend, 216 times in her Dunedin bedroom in 2008. His appeal against his murder conviction was knocked back in a decision released yesterday.
The Court of Appeal did not accept the grounds of appeal relating to Justice Judith Potter's comments in his 2009 murder trial, alleged misconduct by the prosecution and claims that Weatherston's defence of provocation was undermined by media reporting during the trial.
Ms Elliott's family greeted the decision with relief yesterday.
Her mother, Lesley Elliott, tearfully told the Weekend Herald she was glad the court process was over.
However, it may not be over yet, as Weatherston still has the right to appeal to the Supreme Court.
His lawyer, Robert Lithgow, QC, said he would have to study the latest court decision thoroughly, and consult others, before any decision was made about a further appeal.
Ms Elliott's father, Gil Elliott, said the last thing he wanted to hear was that Weatherston might appeal again. The latest appeal had been "frivolous, and so would the next one be".
"I hope Lithgow talks Weatherston out of it. But Weatherston has got time on his hands and will do whatever he can."
The decision on whether to lodge another appeal may depend on what funding Weatherston can get to pay for it.
He faced difficulties in getting taxpayer-funded legal aid to pay for his challenge in the Court of Appeal, and the Legal Services Agency must consider his chances of success in any other appeal.
Weatherston's family could not be reached for comment yesterday.