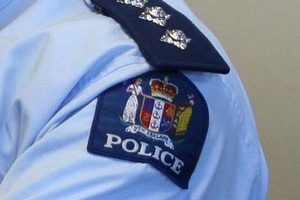 Police say they fear for the safety of the occupants of a house in Hamilton where shots were fired this morning.
Police were called after reports of shots fired at the house in Ellicott Rd, Nawton, northwest of the city centre, about 5am.
"Evidence recovered at the scene is consistent with the discharging of a firearm, there was no-one at the address when it was cleared by the Waikato armed offenders squad and we have been unable to locate the occupants," Detective Senior Sergeant Karl Thornton said.
"Given the severity of what happened we hold concerns for the safety of the occupants and will continue to do so until we have been able to speak to them.
"I would encourage those people or friends and relatives who know where they are to contact police."
Neighbours had co-operated but police still had yet to determine what had happened, Mr Thornton said.
Anyone who knew where the occupants of the house were, or the identity of those involved in the shooting, have been asked to call police.
The shooting was one of two serious incidents in the city this morning.
Police were also speaking to a man who was taken to Waikato Hospital about 6.50am, suffering from a minor stab wound.
The wound was inflicted by his female partner, police said.
- NZPA