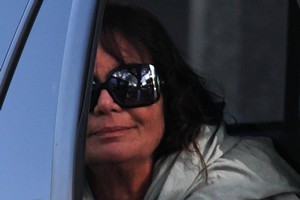 What was billed as a dream summer getaway to the Bay of Plenty turned into a nightmare for holidaymakers stung by a rental booking agent's elaborate lies.
Kathryn Aileen Coyle, 51, pocketed more than $13,000 by taking deposits from families and couples for beachside holiday homes in Pukehina - then called them at the last minute to say an accident had left the property unusable.
She was sentenced in Tauranga District Court yesterday to 150 hours' community work after earlier admitting six charges of causing loss by deception.
Two of her victims, Matthew Cunneen and Jo-Ann Olivier, booked the bach over the Christmas and New Year period with two other couples.
The group put a 50 per cent deposit of $925 into Coyle's account.
Coyle was the booking agent for the homeowner, but did not have permission to deposit the cash into her own account.
On December 5, Coyle asked the group for another $925 which was put into her account.
But on the day they were to drive to Pukehina, Coyle phoned and falsely told them a power surge had destroyed the internal wiring of the home, leaving it uninhabitable.
"It was a pretty dark day, we were just thinking, what do we do now?" Mr Cunneen said.
He doubted her story and phoned neighbours of the home.
They told him they knew nothing of a surge.

The group tried phoning Coyle, but could not reach her.
Other victims were told similar lies.
Coyle eventually admitted all of the deceptions to police.
The court heard how the period had been a "difficult time" of Coyle's life. Judge Denese Clark acknowledged that she had accepted responsibility and repaid victims.