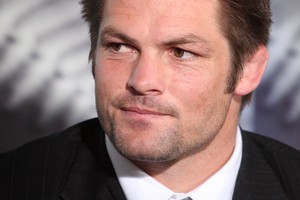 All Black captain Richie McCaw might hail from Otago - but a historian says his roots are in Rastafarian and reggae capital Jamaica.
Born 30 years ago to Catherine McCleod Trotter and James McCaw, McCaw's name suggests Scottish heritage.
Ancestry.com.au family historian Christine Clement has traced the Oamaru family back five generations to discover McCaw's great-great-great-grandmother, Hughina McLachlan, was born in Jamaica in the 1820s.
"We know she's white and that the family may have been drawn there by the sugar plantations, but we can't find out much more about her," Clement said.
McCaw's other notable relatives include his great-grandmother's grandfather Seth Smith - the construction mastermind behind London's Belgravia district and Eaton Square in the mid-1800s.
The posh areas are now home to royalty and film stars.
Clement said the internet made tracing ancestry easier and faster.
"When I started, you had to write letters off and wait weeks to get a reply only to find you were on to the wrong family. Now you can email off and have replies by tomorrow morning."
Ancestry.com.au pulls together more than seven billion records.
Clement said it would not produce instant family trees, but allowed users to search names of long-dead relatives to find leads on forebears.