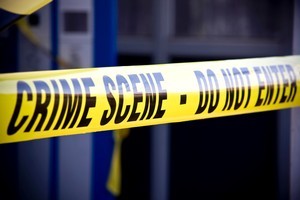 Police investigating the death of a baby in South Auckland were seen carrying the infant across the backyard and placing it in a small cot.
The body of the newborn was found in a makeshift grave in the backyard of an Otahuhu house late on Thursday afternoon after someone with "first hand knowledge" tipped police off to where the boy was buried.
Neighbour Sulia Hill said she saw officers make the grim discovery. She said the body was wrapped in a cloth.

"It was something I didn't want to see ... They took it and put it in a small cot and took it away," she said.

The scene upset her and she had trouble sleeping that night. She was visited by police and asked if she'd seen a baby or noticed if the occupant of the house had been pregnant.
Ms Hill had seen the woman but didn't think she looked pregnant and believed her to be a good mother.
She said the woman lived at the address with her partner and two small children and her parents.
"The children sometimes play with my grandchildren," she said.

Others in the street said a loud party was held at the house last weekend with many people coming and going, but there was no sign of any trouble.
A 22-year-old woman has been charged with assault on a child and a 29-year-old man has been charged with disposing of the child's body to conceal its birth.
The pair appeared in the Manukau District Court yesterday and were bailed to appear later this month. They initially didn't have name suppression but the court then granted an interim order banning publication of their names until Wednesday.
Yesterday, Environmental Science and Research investigators could be seen examining items on a back porch and looking through drawers in a desk. A trampoline, swing set and children's play set could be seen in the yard but there were no visible signs of digging.
Police believe the baby was born about May 26.
A post-mortem examination was to be completed yesterday but it could be several weeks before a cause of death is known.
Detective Inspector Dave Lynch, of Counties Manukau police, said
police were tipped off by someone with "first hand knowledge of where it was buried".
No one else was being sought in connection with the baby's death.
andrew.koubaridis@nzherald.co.nz