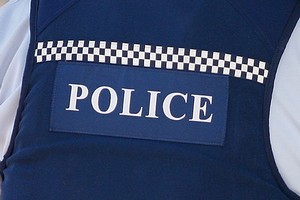 It will be several weeks before it is known how a baby boy found buried in the back yard of a south Auckland house died, police say.
Officers went to the Otahuhu house yesterday and found the makeshift grave after they were tipped off by "someone who had some first-hand knowledge of where it was buried," Detective Inspector Dave Lynch from the Counties Manukau police told NZPA.
A 29-year-old man from Mangere, was subsequently charged with disposing of the baby's body with intent to conceal its birth. He appeared in Manukau District Court this morning and was remanded on bail to appear again on June 29.
A woman, 22, from Otahuhu, was charged with assaulting the child. She was remanded, also on bail, to appear again on June 24.
The pair did not apply for suppression when they appeared but the man's lawyer, Panama Le'Au'anae, made a subsequent application to the court and they were granted interim name suppression until Wednesday.
Police spokeswoman Natalie Swart said the baby boy was believed to have been born about a week ago.
A post mortem would likely be completed today but it could take several weeks before it was known how the baby died, she said.
Environmental Science and Research investigators were this afternoon still at the house on the quiet residential street, which has a trampoline, swing set and children's toys in the back yard.
One neighbour, who did not wish to be identified, told NZPA they were a "good family".
Mr Lynch said no one else was being sought.
The coroner has been notified.
- NZPA