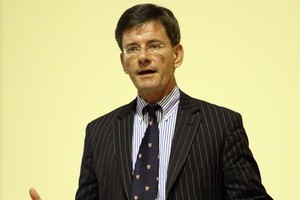 Close to $9 million has been budgeted for a royal commission of inquiry into the Pike River tragedy - almost twice what Prime Minister John Key said he expected it to cost.
Figures released to the Herald under the Official Information Act show a budget of $8.92 million for the inquiry, which will look into what happened at the mine last November when 29 workers were killed.
The budget includes close to $1 million in fees for the three commissioners heading the inquiry, and $2.54 million for support for families and workers.
In the days after the tragedy, Mr Key told the media the inquiry could cost up to $5 million.
Other figures of the PM's have been publicly questioned before. In March, Civil Defence and Christchurch Mayor Bob Parker challenged the estimate Mr Key gave of 10,000 houses needing to be demolished following the February 22 earthquake. Civil Defence put the figure at that time at 2190.
Mr Key's office declined to answer questions about the Pike River inquiry costs, referring the Herald to the office of Attorney-General Chris Finlayson.
Mr Finlayson said it was the nature of such inquiries that it took time to put together a detailed budget.
He pointed out that in one inquiry in the early 1990s, the Government had to revise its costs six times.
Pike River Coal, the mine owner placed into receivership after the tragedy, has already said it may not have the money to take a full part in the inquiry.
A lawyer for the Pike River victims' families, Nicholas Davidson, QC, said a phenomenal amount of information had to be gathered and evaluated in the inquiry - including "millions" of documents.
"We do not know how big the inquiry may be. We have learned over the period of some months that the number of physical issues to consider for the commission is immense. That will require a high degree of expert assistance."
The main inquiry hearings are due to begin in July. The commission is required to complete its report by March next year.
A new plan to stabilise the mine before a mission to recover the remains of the 29 workers has been delayed because of the volatile mine atmosphere.
The Herald also requested budgeted costs for the royal commission of inquiry into building failures caused by the Canterbury earthquakes.
However, the Ministerial and Secretariat Services, which released the figures, said a full budget for this inquiry had yet to be compiled.
Estimated costs of the earthquake inquiry for the current financial year were $644,000.