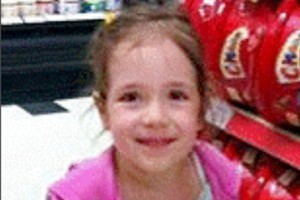 Mourners were told of a "little princess" and her "caring and beautiful" mother during an emotional farewell for the murdered pair in Queensland today.
Five-year-old Kyla was found dead alongside her father, former Hamilton man Paul Rogers, in a car in northern New South Wales last week.
Her mother, Tanya Simpson, 31, and family friend Anthony Way, 33, formerly of Nelson, were found dead in a Gold Coast unit earlier the same day.
Police believe Rogers stabbed Mr Way and Ms Simpson to death before abducting Kyla and taking her to northern NSW, where they died together from carbon monoxide poisoning in his car.
Ms Simpson's brother, Ben Simpson, provided an excerpt of his eulogy to media, who were asked not to attend the funeral, the Brisbane Times reported.
"Tanya journeyed through life as a daughter, a granddaughter, a sister, a mother and a friend. She was always thoughtful, sensitive, honest, reliable, and a little crazy at times, but always caring and beautiful.
"Our little princess, whilst so young, was already demonstrating many of Tanya's beautiful characteristics: sensitive, loving and fun," he said.
Family and friends were asked to bring photographs of Tanya and Kyla to create a memory board to give to Kyla's brother, Bronson, who is 20 months old. He was staying with his grandparents when his mother was attacked.
Gold Coast police say a custody dispute was at the centre of the triple murder and suicide.
- NZPA