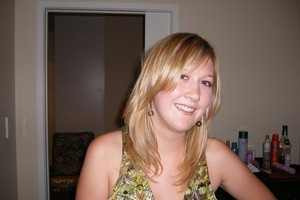 Authorities in Thailand say there is insufficient evidence to link a spate of mysterious tourist deaths, including that of New Zealander Sarah Carter, in its northern city of Chiang Mai.
Ms Carter, 23, fell violently ill on February 3 while staying at the Downtown Inn in Chiang Mai and died a day later.
Her two New Zealand friends and travelling companions, Emma Langlands and Amanda Eliason, also fell ill but later recovered.
Four other foreigners and a Thai guide also died while staying in the popular tourist destination between January 11 and February 19 of this year.
Six of those who died stayed at the Downtown Inn, while three others stayed at two different hotels.
Thai Ministry of Public Health's Department of Disease said in a statement that beyond that there were "few common traits" in their deaths, noting international toxicologists were assisting their investigation.
"Despite the best efforts of Thai authorities and international partners, a complete explanation for the cause of deaths may not be found for all cases," it added.
The statement refuted the theory that the tourists died as a result of exposure to insect control chemical chlorpyrifos.
Experts said chlorpyrifos generally emits a strong odour, which was not reported by those who fell ill, and is not usually fatal unless ingested or inhaled in very large quantities, the statement said.
"Furthermore, the details of the clinical and laboratory investigation do not support chlorpyrifos as a cause," it said,
This comes after an investigation by TV3's 60 Minutes which aired earlier this month found trace elements of chlorpyrifos, used to kill bed bugs, in the hotel room Ms Carter was staying in, prompting calls for Thai authorities to investigate.
Chiang Mai Public Health Office deputy chief Surasing Visaruthrat, who chaired a meeting attended by doctors and experts from various agencies, earlier said the chlorpyrifos theory "carries little weight", the Bangkok Post reported.
"We can't jump to a conclusion that toxin exposure was the cause of the death because the substance was allegedly found in the hotel room alone, not in the victim's body."
Ms Carter's father Richard Carter refused to accept Thai authorities assertion she probably did not die as a result of being exposed to the chemical.
"They've basically just shown that they'd prefer to cover it up rather than to put it out it in the open," Richard Carter told NZPA earlier this month.
- NZPA