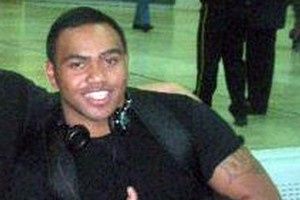 Two Rotorua Boys' High School students charged following the jetski death in January of their close friend Bishop Thompson are to present water safety programmes to local school students.
Ricardo Maaka and Teimana Harrison, both 18, appeared before Judge Russell Callander in Rotorua District Court this morning and were remanded for sentencing on June 30.
This was to give them time to complete their water safety presentations at Rotorua Intermediate and Rotorua Boys' High School. The presentations are part of a restorative justice programme.
The youths are also to get their day skipper's licence and undertake counselling.
They earlier pleaded guilty a charge of operating a ship in a manner likely to cause unnecessary danger to persons or property.
Maaka and Harrison were driving their jetskis on Lake Okareka when Bishop, 17, fell from one and was struck by the other.
Judge Callander said the boys deserved full marks for a water safety DVD they had made.
Harrison's lawyer Moana Dorset said Bishop's mother and grandmother were in court to support the two youths.
- NZPA