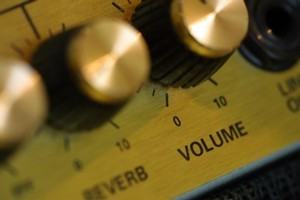 Noise control was called to an Auckland primary school's disco - at 7.45pm, as children danced away to hits such as Poi e.
A disgruntled neighbour complained about the stereo noise coming from Epsom Normal Primary School - a complaint that another neighbour describes as "absolutely ridiculous".
The school's three annual discos - for the junior, intermediate and senior syndicates - kicked off at 5pm.
Everything was running smoothly until a noise control officer turned up and asked that the music be turned down.
Principal Jane Cavanagh-Eyre said staff were surprised, but were happy to comply. "They said there had been a complaint so we turned [the stereo] down slightly. We're happy to work with our neighbours, though," she said yesterday.
The school had been holding annual discos for 10 years and it was the first time noise control had turned up.
Asked what kind of music was being played, she said: "We had a range of just really lovely music, like Poi e, which the kids love."
The Kiwi classic has become popular with youngsters again after it featured in a dance routine in the hit movie Boy.
Neighbour Lynley Sheweiry, whose property backs onto the school, said she did not hear anything coming from the hall during last Wednesday's disco and was surprised to learn about the noise complaint.
"I've got very close ties with the school, because my daughter went there not long ago. The same thing happened at a disco in 2008; we got a noise complaint from one of the neighbours.
"It's absolutely ridiculous. It's a children's disco, for heaven's sake."
But Epsom Normal is not the only educational institution to have had noise control staff arrive at its door.
In 2008, a neighbour complained that the music coming from One Tree Hill Kindergarten in Auckland was too loud.
Teachers were flabbergasted when noise control officers arrived at the dance - where children's songs such as Bob the Builder and The Chicken Dance were among the song list - at 6.30pm.
Staff said that it was the first time someone had complained about their annual two-hour disco.
A teacher told the media at the time: "It just strikes me as pretty absurd - it was only 6.30pm."