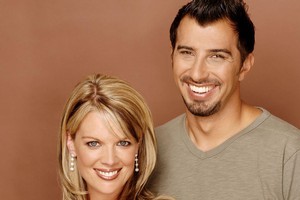 TV3 show Target is under fire over the quality of its consumer rights advice.
The programme this month screened an item on private companies clamping vehicles on private land and claimed the activity was "borderline legal at best".
Presenter Brooke Howard-Smith advised viewers to "take the clamp off yourself and ... take the clampers to court".
TVOne's Fair Go hit back the following week with a direct attack on its competitor.
"Clamping may be loathsome but we don't think it's accurate to say it's unlawful," said reporter Gordon Harcourt.
And the country's leading expert on wheel clamping law said Fair Go got it right.
Associate law professor at Canterbury University Cynthia Hawes wrote the chapter on wheel clamping in the textbook, The Law of Torts in New Zealand.
Removing wheel clamps was generally a bad idea, said Hawes. It may be justified in some circumstances - where there was insufficient signage for example - but New Zealand lacked clear regulation and a motorist could be charged for wilful damage.
"The lawfulness of car clamping is a legal minefield," said Judge Erber in the most recent ruling on clamping at Christchurch District Court last August.
Auckland barrister Steve Cullen also condemned Target's advice to remove wheel clamps.
"I think that's foolhardy in the extreme. It's exposing yourself to risks in a number of avenues."
Howard-Smith had no comment yesterday. He said he had been working on the Christchurch Rise Up telethon and had not been back to Target's offices since the programme aired.
The show is on a planned break and is expected back on TV3 later in the year.
Executive producer Laurie Clarke, of Top Shelf Productions, said a lawyer from Chen Palmer was reviewing Target's advice, with a conclusion expected next week.
He said the programme would broadcast an apology if its advice was wrong.
But Clarke said it was "highly unusual" for a programme like Fair Go to respond directly to a competitor.
"I think they are desperate for ratings at the moment."
Target has a history of high-profile errors. In 2007 it incorrectly reported dangerously high levels of formaldehyde in children's clothing. In June 2008, the programme wrongly alleged that Cafe Cezanne in Ponsonby, Auckland, served a sandwich containing high levels of faecal matter.
Since then, Cafe Cezanne owner Rod Williams has received dozens of calls from aggrieved business owners featured on Target, including the owner of the wheel clamping company.
Williams gave him the name of his lawyer.
Clarke denied the mistakes had damaged the programme's credibility - or ratings.