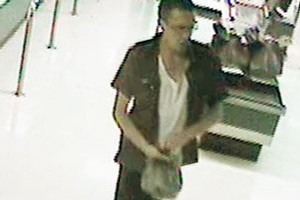 Police believe friends of a brutally stabbed Wellington man are still holding clues on who carried out his murder, despite reports a man confessed to the crime.
Mathew Hall, 35, was stabbed to death in his bed at his Johnsonville home on February 15.
Timothy Parlane, who police named as a "person of interest", was killed by a train hours after being questioned by detectives about the murder.
A woman told Fairfax Media Mr Parlane confessed to her and she later warned police about his mental health.
Police Detective Senior Sergeant Dave Thornton today said the investigation into Mr Hall's murder remained active and there was still a large team working on it.
He said preliminary ESR results showed the attacker had inside knowledge about Mr Hall's house on Broderick Rd.
"This murder was a very personal attack on Mr Hall.
"I believe amongst Matthew's friends and associates that there is information that they hold which could lead to identifying the offender for this murder. I urge them to contact us with any information they may have."
A large hunting knife which had been kept at Mr Hall's house could be a key part of the investigation, Mr Thornton said.
"Witnesses have described a large hunting knife that was kept in the house. This has not been found during the extensive scene examination of the address."
Mr Hall worked as a consumer consultant for Capital and Coast District Health Board's alcohol and drug services and general adult mental health services.
He was the lead singer in death metal band Backyard Burial.
Mr Parlane was also a death metal singer.
- NZ Herald staff