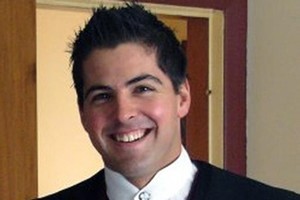 Hamilton police have confirmed they are helping with an investigation into an Australian murder-suicide spree that left two New Zealand men and a 5-year-old girl and her mother dead.
Former Nelson man Anthony Way, 33, and mother-of-two Tania Simpson, 31, were found stabbed to death in Ms Simpson's Australian Gold Coast apartment early on Monday morning.
Neighbours had heard screaming in the night, but did not call police.
Ms Simpson had moved into the apartment two weeks ago after separating from her partner of eight years, former Hamilton man Paul Rogers, 40.
The pair had two children - Kyla, who turned 5 last month and a 20-month-old son.
Kyla was missing from the apartment on Monday, sparking a manhunt that eventually led police to northern New South Wales where they found the little girl's body alongside her father, Mr Rogers, in a station wagon.
Police believe they died from carbon monoxide poisoning and say it is possible they were dead before the bodies of Ms Simpson and Mr Way were found.
A Waikato police spokesman said local police were focusing on providing background information for Australian police investigating the deaths and liasing with family in New Zealand.
NSW police Superintendent Greg Martin said it was a tough situation for officers who found the car near the town of Casino.
"They had to smash their way into the car and find what was described to me as an angelic child obviously dead, and that's very tough for a parent to deal with," he said.
Until December last year, Ms Simpson and Mr Rogers managed the Fossickers Rest Caravan Park in Inverell, NSW. The park is owned by Ms Simpson's parents.
A tourism operator at the Inverell Visitor Information Centre said Ms Simpson and Mr Rogers were a "beautiful" couple.
Anne Clayfield told The Courier-Mail the couple and their young children were well known and well-liked. "They were here for a few years and we had quite a few dealings with them over the time," she said.
"I always thought that [Paul] was a lovely man, he always seemed to be very friendly and seemed very happy.
"She was a lot quieter but she was a lovely person ..."
Ms Clayfield said the whole of Inverell was in shock.
"Everyone used to speak very highly of them and their park was always known as one of the better caravan parks in the town, it was always clean, tidy and very well-run."
Mr Rogers was thought to have been at the park until about a month ago.
Detective Acting Superintendent Tim Trezise said the pair had been making plans to marry.
"I understand wedding invitations had been sent out," said Mr Trezise.
"They'd been together eight years, but unfortunately the relationship broke down before the wedding."
Deputy Commissioner Ross Barnett said Ms Simpson had "moved to the Gold Coast and started a new life for herself and sadly this series of events has unfolded".
The 20-month-old son had been with his grandparents on Sunday night.
"The whole family has been torn apart and a little 20-month-old boy has been left without a mother or a father."
One neighbour said the locks on Ms Simpson's apartment were broken last week.
"There was a guy out here pacing up and down and looking up to her unit a couple of days ago," he said.
It is not known if Ms Simpson was in a relationship with Mr Way.
A friend of Mr Way, Kelvin Heiford of Nelson, remembered him yesterday as someone with a "fantastic humour and fantastic charisma".
He said Mr Way had lived on the Gold Coast for eight years.
"I don't think he had any real plans to come back to New Zealand - he enjoyed the lifestyle over there and the climate."
Mr Heiford, a Nelson police detective, told the Herald he last spoke to his friend on Saturday, and there was no indication then of the violence that was to come.
"It was like any other day of the week really."
Mr Way was an avid gym-goer and keen rugby player. Before he left for the Gold Coast he worked as a doorman at a Nelson bar.
Friends in New Zealand and Australia reacted with disbelief when they heard the news, filling Mr Way's Facebook page with dozens of tributes.
Mr Way's family last night asked for privacy. His mother Betty had gone to Blenheim where her other son Andre and their father, Paul Way, live.
They said Mr Way was generous, positive and had a "captivating smile".
"Ant was one of those charismatic guys with an X-factor who drew people to him. He had a sharp sense of humour and would give you the shirt off his back."
A memorial service is planned on the Gold Coast before a funeral service in Nelson.
- additional reporting Agencies