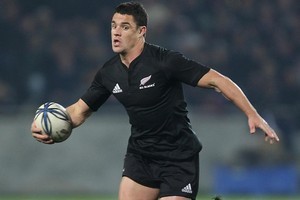 New Zealanders will be able to watch the Rugby World Cup final in 3D - but be warned, that extra dimension comes at a price.
The Vector Arena in Auckland has been confirmed as one of eight venues which, along with 20 cinemas nationwide, will screen live in 3D the final four games of the tournament.
Auckland company 3D Live managing director Ronel Schodt said aside from having tickets to the final, watching matches in 3D was the next best thing.
It was the first time a worldwide 3D sport had been broadcast live to arena crowds, and would feature large silver screens ranging from 10m to 18m high.
Late this month more than 60,000 tickets would be available, of which 20,000 were on offer in Australia, and 40,000 in New Zealand.
Tickets prices range from a $40 cinema seat for the losing semi-finalist play-off, to a $109.90 venue premium seat for the final.
In addition to the Vector Arena, screenings would be held at Hamilton's Claudelands Events Centre, Wellington Town Hall, Te Tauparaha Arena in Porirua, the Canterbury Arena, Dunedin's Edgar Centre and Regent Theatre, and the Queenstown Events Centre.
The New Zealand company would film the event in association with international 3D broadcaster Inition, which filmed last year's Six Nations Rugby tournament in 3D broadcasting to 40 sold-out cinemas in the United Kingdom and Ireland.
Eight 3D cameras would be filming around the field of each match, enabling spectators to see everything in focus.
Mrs Schodt said she was hoping an enduring 3D image would include the All Blacks holding the World Cup trophy aloft.
A truck containing 3D footage of rugby matches would be touring the country in May.
- Otago Daily Times