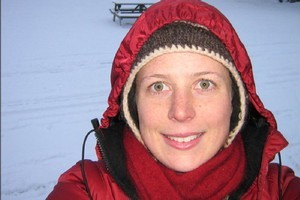 Three Hamilton men who were part of the hunting party that shot and killed Wellington teacher Rosemary Ives have pleaded guilty to charges related to the incident and been fined.
Brad Ward Bennett, 27, Kyle Raymond Dean, 18, and Ashley Paul Wolland, 27, all pleaded guilty to charges of breaching their hunting permits by hunting after dark and unlawfully discharging their weapons.
They were fined $2500 by Judge Phillip Cooper in the Taupo District Court today.
In February, Andrew Mears, 26, was sentenced to two years and six months jail for the manslaughter of Rosemary Ives, 25, and ordered to pay her partner $10,000 reparation.
The hunting party was "spotlighting" in the Kaimanawa Forest Park when Mears mistook Miss Ives for a deer and shot her while she was brushing her teeth.
Police said they were unable to lay charges against the other men in the hunting party, but DOC charged the three men with breaching permits forbidding them from hunting after dark.
Ms Ives family, including mother Margaret McFarlane, father Malcom Ives and uncle Hamish mcFarlane were all in the Taupo court today to hear the judge's decision.
They each held sprigs of rosemary and pictures of Ms Ives, who would have turned 27 on June 1.
DOC's national hunting advisor, Brent Beavan, said DOC was very concerned about the safety of people using conservation land and the fines sent a very clear message.
"If you want to hunt on public conservation land you must have a permit and the rules are very clear about where and when you can hunt. Hunting after dark is strictly prohibited," he said.
"Hunters must respect the safety of others. The vast majority of hunters using conservation land do act responsibly but DOC will take action against anyone who breaches their permits."
Any person hunting on public conservation land must obtain a hunting permit from DOC.
In February, a Wanaka man was sentenced to 60 hours community service and had his firearm seized after he was found guilty of hunting in the Abel Tasman National Park after dark and without a permit
- NZ Herald, NZPA