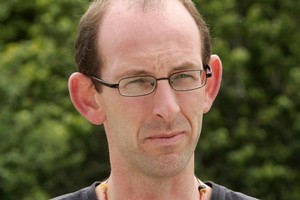 David Bain David Bain the public speaker may be followed by David Bain the movie.
The 39-year-old has been confirmed as a speaker at the inaugural International Justice Conference, scheduled to be held in Perth next March.
The former Dunedin man, who was convicted in 1995 of murdering his parents, two sisters and brother and spent 13 years in jail before he was acquitted in a 2009 retrial, will join victims of gross injustice at the conference.
Others on the bill will include Lindy Chamberlain-Creighton, whose conviction for killing daughter Azaria was overturned, American boxer Rubin "Hurricane" Carter, who was wrongly jailed for a triple homicide, and Gerry Conlon, who was wrongly convicted for the Guildford bombings.
Long-term Bain supporter Joe Karam said yesterday the conference was a great opportunity for Mr Bain to "be with people who have experienced the same thing".
Carter was the subject of the film Hurricane, Mrs Chamberlain-Creighton was featured in Evil Angels and Mr Conlon's story was filmed as In the Name of the Father.
Asked if a film about Mr Bain could be expected, Mr Karam replied: "I imagine a movie will come out in due course. I'm not involved in any planning for a movie but I am just saying there are interested parties.
"I think the funding and all sorts of things take a long time, but I am sure there will be a movie about the case."
He said Mr Bain was enjoying working at an Auckland engineering firm specialising in marine engineering and fabrication, and "he is developing well".