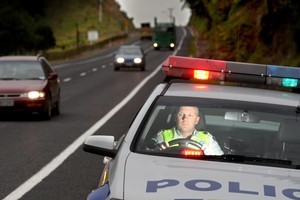 The Government is looking at a swathe of changes to improve road safety including tougher motorcycle testing and more demerit points rather than fines for speeding.
Transport Minister Steven Joyce this morning released the Safer Journeys Action Plan 2011-12 at the global launch of the United Nations' Decade of Action for Road Safety.
Mr Joyce said the plan continued the approach set out in the Safer Journeys strategy.
"This is an across the board approach to road safety which means we're looking at all aspects of the roading system - road users, roads, vehicles and speed."
The plan includes:
* Investigating maximum time limits for learner and restricted licences.
* strengthening motorcycle licence testing.
* researching the impact of drivers under the influence of drugs and ways to combat drug-impaired drivers.
* further safety improvements on high risk roads.
* rebalancing speeding penalties in favour of demerit points, rather than fines.
* encouraging the use of child restraints.
The plan also seeks to implement changes passed by Parliament including a tougher restricted licence test, increased minimum driving age and a zero blood alcohol limit for youth. It seeks also to implement measures passed to target high risk drivers around using alcohol interlocks and a zero blood alcohol limit for repeat drink drivers.
"Research and experience tells us that progressing these actions and implementing the legislation passed last week over the next two years can add to the improvements we've already made and help reduce New Zealand's road toll," Mr Joyce said.
- NZPA