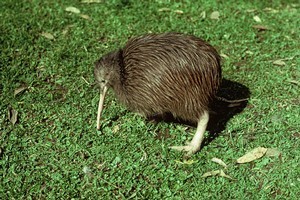 Reports of a kiwi making a mysterious 14,000km journey to a Russian resort town have been revealed as a case of mistaken identity.
Russian media reports said the kiwi was found in a "decorative garden" near Sochi port and local conservationists were concerned for its safety.
Conservationists said the bird may have been smuggled into the country aboard a container ship, but that was denied by Sochi port authorities.
An expert in New Zealand warned Russians that kiwi can be aggressive, had a powerful kick and have been known to kill possums.
But Deparment of Conservation spokesman Reuben Williams today confirmed the so-called kiwi was a common bittern that had likely been wrongly reported as a kiwi by a Russian official.
"They have wings but it looks like this one was running around in the garden.
"I was surprised by the initial report but not so surprised it has turned out to be mistaken ID."
Bittern are in the heron family of birds and have been listed as endangered because of their declining population.
About three-quarters of the European population of bittern are found in Russia.
The Australasian bittern, which is found in New Zealand, is highly secretive and feeds mostly at night on fish, eels, frogs, insects and other aquatic life.
There are about 50,000 kiwi left in the world, but that number is decreasing and the birds are threatened with extinction.