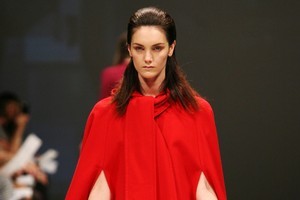 After losing the V8 Supercars to Hamilton, the Ellerslie Flower Show to Christchurch and turning down a free waterfront stadium, the Auckland Council has agreed to spend $18 million on chasing big events.
Yesterday, councillors voted 13-7 to back a major events strategy that Mayor Len Brown said was one of the first parts of a plan to make Auckland the most liveable city in the world.
"This is a great, well-researched strategy," Mr Brown said.
"Developing Auckland as a global events destination and using that to drive local and national growth has become vital."
However, the strategy has not pleased all councillors, some of whom are worried about the lack of detail and how the extra millions will be spent.
Under the strategy, the council-controlled body Auckland Tourism, Events and Economic Development (ATEED) will receive a $3.9 million funding boost to its event planning from July.
The budget will go from $6 million to about $10 million, increasing to $18 million from the 2012-2013 financial year.
ATEED chief executive Michael Redman told yesterday's strategy and finance committee that the strategy provided a framework and funding to start new events from scratch, expand existing events and buy events from around the world.
Mr Redman said ATEED and the council delivered 1500 events in Auckland and there was no shortage of successful events in the social area, which include the Pasifika and Lantern festivals.
However, it was the big "economic anchors" that ATEED wanted to develop and invest more in, he said.
It does not consider the current batch of four major events - New Zealand Fashion Week, Auckland Marathon, International Boat Show and international tennis tournaments an economic success.
It plans to spend $8 million a year attracting and developing at least four major economic events over the next 10 years, $7 million on major one-off events and $3 million on niche and major social events.
Two notable gaps it has identified holes in Auckland's events programmes in comparison with other cities are a gay and lesbian festival and a music festival.
Councillor Cameron Brewer asked why the biennial Auckland Arts Festival was not listed in the strategy.
ATEED events manager Rachael Dacy said it was an important social event, but did not fit in the economic category.
The festival could go the way of many social and smaller events and be handed back to the council to run, while ATEED focused on major economic events.
Councillor Sandra Coney said she found the strategy superficial and lacking in detail, "with not enough hard plans for my liking".
Councillor Mike Lee said it was important to have an events strategy to provide economic development, but not all ratepayer-funded events were necessarily good.
"Some of them are losers and some of them are dogs," said Mr Lee, who was Auckland Regional Council chairman when ratepayers lost $1.88 million bringing David Beckham's LA Galaxy team to Mt Smart Stadium in December 2008.
Several councillors spoke in favour of the strategy, including Olympic gold medallist Sir John Walker, who recalled the coverage in New York when he competed several times in the Fifth Ave Mile event.
"Auckland needs this as much as the community needs this.
"It's a good discussion document and I think it's a good start," he said.
Some councillors wanted the council to investigate other funding sources for the strategy.
The strategy will go to a finance and strategy meeting on May 25.