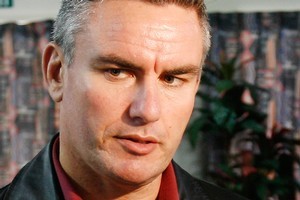 Labour has thrown its hat in the Te Tai Tokerau ring, deciding it will stand in the upcoming by-election to be forced by incumbent MP Hone Harawira.
Kelvin Davis will stand again, Labour leader Phil Goff announced this afternoon.
The Maori Party and Mr Harawira's new Mana Party are set to go head to head in the Maori seat and now Labour will try to benefit from any splitting of the vote that causes.
In the 2008 election Mr Harawira won the seat under the Maori Party banner with 12,019 votes. In second place was Mr Davis who got 5711 votes.
The Maori Party on Sunday said it would stand a candidate against Mr Harawira in the by-election.
Mr Harawira said that move breached an agreement he entered into with the party after he quit in February over the Maori Party's relationship with the Government.
But the Maori Party says Mr Harawira breached the agreement first by saying he would quit Parliament to force a by-election.
As the conflict escalates a pitched battle over all the Maori seats is looming for the general election.
Mr Harawira yesterday said he may stand candidates against the Maori Party in all seven Maori seats.
"I have resisted the temptation because I believe it is important to stand behind a promise you make," he said.
"Whether Mana will now offer a strong candidate in every Maori electorate at the general election will be a matter we will determine after the by-election."
Maori Party co-leader Pita Sharples yesterday said his party's decision to contest the by-election did not violate the agreement with Mr Harawira.
"You've got to see it beside the decision that he's made to have a by-election, because that violates the agreement straight away, it makes it null and void," he said.
- NZPA