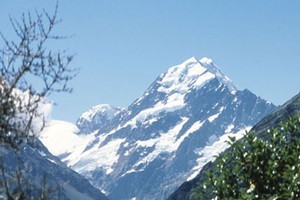 A 37-year-old man has been rescued after spending three cold nights injured and lost in Aoraki Mt Cook National Park.
The North Island man was lucky to be alive after a search party of 30 found the man on the Mueller Glacier moraine wall at 11.30am yesterday, Twizel Police senior constable Les Andrew said.
"He arrived at Mt Cook on the 27th [April] and stayed two nights at the Hermitage, then parked his car at the Whitehorse camping ground and went for a walk late at night," Mr Andrew told the Timaru Herald.
"He spent three nights out in the open and on Sunday we activated what we call a hasty search after concern was raised because his car had not moved, but Sunday's search failed to locate him."
He was then found on Monday.
After previously not willing to accept assistance the man had agreed to get help from mental health services, Mr Andrew said.
- NZPA