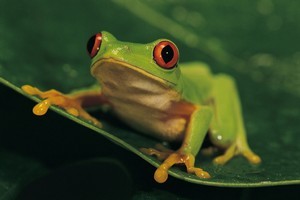 Sick to the back teeth of the royal wedding before it's even happened? Here are some alternatives if you want to avoid the coverage.
A LAUGH A MINUTE
Laugh away your royal worries at the 2011 NZ International Comedy Festival. Flight of the Conchords star Arj Barker hosts the Visa Comedy Gala tonight at the ASB Theatre in Aotea Centre with Danny Bhoy, Wilson Dixon, Chopper and Wil Anderson appearing with Dai Henwood, Ben Hurley and Jeremy Elwood. The R18, three-hour show starts at 8pm and the $89.50 tickets are available from 0800 BUY TICKETS. Of course we can't guarantee the jokes will be royal-free.
BACK-TO-BACK SPORT
The Breakers play the Cairns Taipans in the deciding game of the ANBL finals series, live on Sky Sport 2 from 7.25 to 10pm. As one fan who emailed the Herald noted: "Kate can wait and William might get married again, but for the Breakers it might be a once-in-a-lifetime opportunity." The table-topping Blues journey south to take on the giant-killing Highlanders, live on Sky Sport 1 from 7.30pm.
So watch one then tape the other for later.
WINE ON WAIHEKE
Don't want to watch the stroll down the aisle? A walk and a few glasses of wine on Waiheke Island could distract you - and the last ferry leaves the island at 12.30am, so you can time your arrival home to coincide with the end of the live feed from the wedding. Also, the weather is set to be a whole lot better than it is in London, with mostly fine spells throughout the day.
FROG MINUS PRINCESS
As the saying goes, you have to kiss a few frogs to find a prince. Well today is the third annual worldwide Save the Frogs Day, "the world's largest day of amphibian education and conservation action". New Zealand has only four species of frog and Hamilton's frog is one of the rarest in the world, with fewer than 300 in existence. So if there was ever an amphibian that needed saving, it's this one. Perhaps a Save the Frogs party? But no jokes about princesses and frogs please - the groom's father has heard them all before.