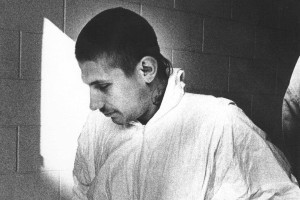 Convicted double murderer Gresham Marsh is tortured by the fact he cannot make amends for his crimes, but would like to meet the family of his victims to show he is a changed man, an Otago contact says.
The person, who spoke on condition of anonymity, said Marsh, who is due to be released in Otago on day leave next month, was repentant for his crime.
Marsh, he said, believed he had done everything asked of him while in the Otago Corrections Facility, and the contact thought those reforms were genuine.
"My concern is not when he gets out. He's no risk to anyone whatsoever. My concern is the 14- and 15-year-olds we have got in society today that we don't care about, that are going to be another Gresham Marsh."
The contact said he had seen Marsh mellow over the years and the rough edges disappear as he became more accepting of what he did and what he needed to do in the future.
Marsh, aged 38, will be released in the middle of next month having served a life sentence for the 1994 execution-style killing of elderly Waikato couple John and Josie Harrisson after a bungled late-night robbery of their home committed with accomplice Leith Ray.
At the time, the case prompted a campaign to increase sentences.
Marsh's impending release has been criticised by the families of the victims and of Marsh.
The Harrissons' daughter, Margaret Jamieson, told the New Zealand Herald that Marsh was a "manipulator" and "wily old fox" who should not be given freedom.
Marsh's sister, Janine Marsh-Harrison, has previously said: "He is young enough to continue to kill again and again."
Marsh's other siblings have campaigned for tougher sentencing.
But the contact, who has known Marsh for several years, said people needed to meet the Gresham Marsh of today - not of 1994.
He said Marsh would welcome the chance to meet his victims' family face-to-face to show he had changed.
"He would more than welcome that, he'd love to do that."
The Otago Daily Times has learned Marsh told the Parole Board in December that in the 17 years he had been in jail he had needed to learn about himself "in order to change my core beliefs and my morals".
In learning about his flawed personality, he had been able to "change the ugliness that was me".
"I cannot change the past but I can make sure I'm no risk to others or myself in the future."
Marsh told the board he was aware of the suffering of "all the people concerned with the terrible things I have done", he was "ashamed" of what he had done and that he suffered with the knowledge there was "no recompense and that I can't make amends".
The contact said Marsh had a horrific upbringing.
- Otago Daily Times