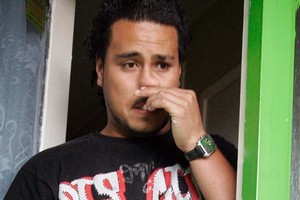 A 19-year-old man killed a kitten by throwing an empty beer bottle at it because he "didn't like cats".
Selu Bond Moala was sentenced to 150 hours' community work when he appeared in the Manukau District Court yesterday after being convicted of wilfully ill-treating an animal.
His lawyer, Mary-Anne Lowe, said Moala did not know how injured the kitten was after hitting it with the bottle.
She said Moala had pleaded guilty early, was still at school and could be eligible for a discharge without conviction in other circumstances.
But Judge Charles Blackie said he would not consider a discharge without conviction.
"I think a discharge without conviction would cause public outrage," he said.
Judge Blackie said Moala had been drinking with a friend when he had thrown the beer bottle at the kitten.
Judge Blackie said Moala was asked by police why he had thrown the bottle. "You said you didn't like cats. I don't think people like you at this point in time."
The judge also read from a victim impact statement from a woman who had to explain the death of the kitten to her children. The kitten did not belong to the woman but came to her house and she would feed it.
"Her children were very sad that the kitten was killed. One child tried to wake the kitten up but it was clearly dead."
Judge Blackie said people like Moala were sent to prison.
"I can tell you there is very little sympathy for people like you who mistreat animals."
Ms Lowe said outside court the case was "very sad".
"The best thing he could do is acknowledge it, and he does."
She said she hoped Moala might be able to work with animals as part of his community service.
At his home in Otara, Moala said he didn't mean to hit the cat and he was sorry for what he had done.
His mother, Noleni Moala, said she had been to see the cat's owner to apologise on behalf of her son.
The executive director of the SPCA's Auckland branch, Bob Kerridge, said he thought some time in the "cooler" would have been appropriate.
Mr Kerridge said 150 hours' community work was a light sentence.
"Obviously it was a deliberate act and it certainly deserves more if we are to send the message that such acts are unacceptable."